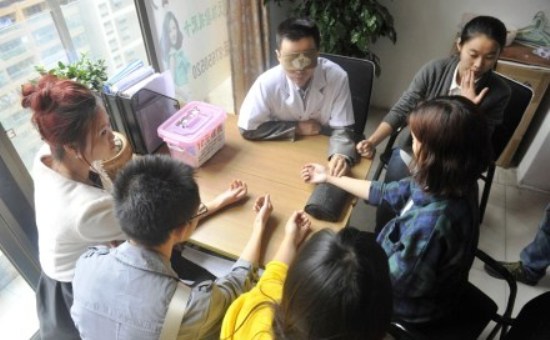 A showdown between East and West kicked off with a rocky start for a practitioner of traditional Chinese medicine (TCM), who failed to properly diagnose a pregnant woman.
READ: Skeptic Offers Huge Reward to Debunk Traditional Chinese Medicine
Beijing burn doctor Ah Bao claimed that TCM is a "false science" and offered RMB 50,000 to anyone who could prove him wrong, as The Nanfang reported. Ah Bao specifically criticized the practice of taking a patient's pulse and using it as a diagnostic tool, as some TCM doctors say they can do this to determine if a woman is pregnant. Ah Bao believes the practice gives inconsistent results, and challenged anyone to achieve an 80 percent success rate.
Beijing doctor of traditional Chinese medicine Yang Zhen accepted the challenge shortly after it was issued, but it was Chengdu TCM doctor Lu Jilai that went first only to reach the wrong answer.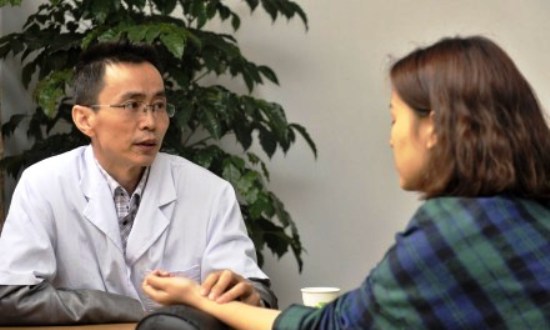 As Caijing reports, Dr Lu checked the pulse of five women, but was only able to identify the pregnant woman on the second pass..
It seems as though this is just the beginning of the contest with more trials to come, but Dr Lu is already playing the part of a sore loser, saying:
In response to continual suspicion and provocation towards traditional Chinese medicine, I had originally thought that once I had stepped out to face the challenge that a large group of top-notch TCM doctors would also do the same. But despite this call to action, and looking back, there are only 50 ducks behind me.
Dr Lu also offers an excuse as to why he didn't perform well:
The diagnosis made by Chinese traditional medicine requires the use of all senses (ie sight, smell, sound, etc) to fully make a proper diagnosis.
As per the terms of the challenge, Lu was blindfolded.
With the reward having swelled to RMB 100,000 due to other contributions, the contest continues.
Photos: Caijing, China Daily