Internet users in China woke up to much more than a new year yesterday as the Chinese version of search engine Bing.com was been found to provide skewed search results that predominantly show results from state-run media like Xinhua and China Daily, or show results that display a perspective in favor of the Chinese government.
With Google.com long censored, internet users in China have been left with few options except to use search engines like Bing.com that have traditionally given spotty results. However, yesterday's change suggests that one of the few options for an English-language search engine is entirely susceptible to providing censored results.
For example, even though you won't be able to find such search results today, the first result in a search for "BBC" yesterday provided not the BBC's website, but a Xinhua article that casts the BBC in a poor light: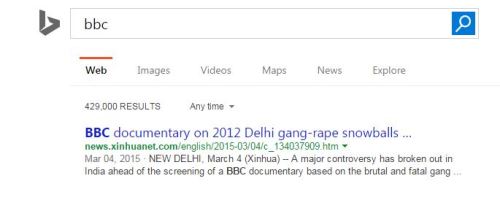 Meanwhile, a search for "Wikipedia" on Bing yesterday found a disparaging article about it: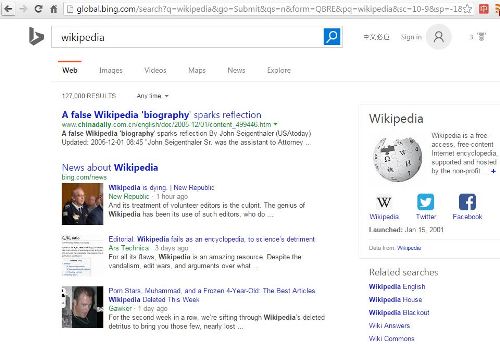 A top search for "CNN" doesn't reveal a website for CNN, but does show a 2014 second result in which a Chinese businessman threatens to buy the outspoken news agency: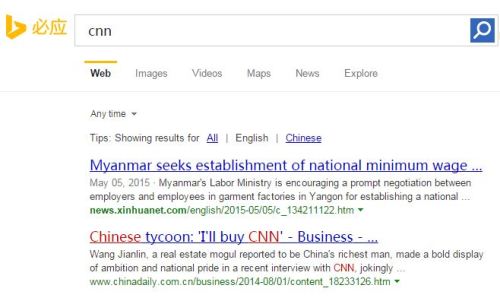 A search for "The New York Times" results not in a homepage for the grey old lady, but a year-old Xinhua article in which the NYT gets scolded by Chinese authorities: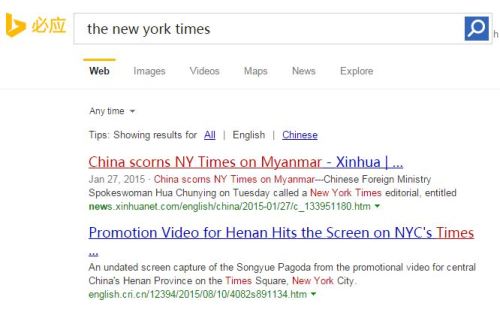 Some examples get more extreme. A top search for "United States of America" on Bing yesterday revealed nothing directly related to China's international rival, but instead two search results about China's Foreign Ministry: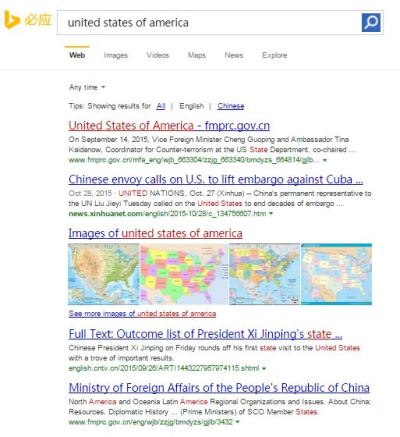 A top search result for the term "USA" even takes visitors to China Daily's "About Us" page: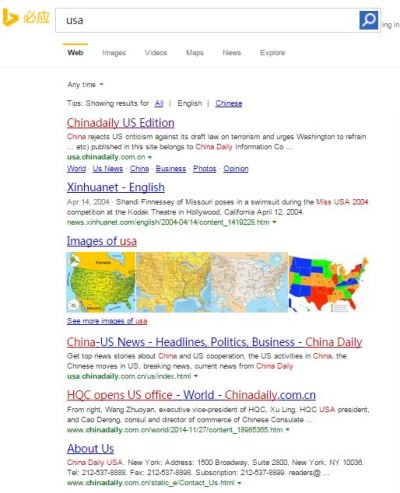 This isn't happening anymore (as of January 2), but we'll keep checking to see if any further changes are made.